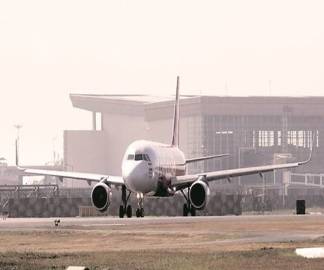 Recently the most interesting topic that has been covered by all the media is the Jewar Airport Land Acquisition for which UP Government has released 250 crores to start the process.
The Timeline of Jewar International Airport Project :
The very first proposal of Jewar International Airport was introduced in 2001 when Mr.Rajnath Singh was the Chief Minister of Uttar Pradesh. Along with the C.M., Mayawati and her government started working on the process of land acquisition for the project which they made was upto 2000 acres.The Union Government and Union Home Ministry has given Site Clearance Approval and the No-Objection Certificate for the further processing of the project.
--------
For having the airport of Jewar, the total of 5000 hectares of land is going to be acquired which is giving an estimated cost of around 20,000 crores. Once the land acquisition has been done completely in all the aspects, then the actual operational things would get started in between the year 2022-23.
For the first pahse of the Jewar Aiport, UP Government going to acquired more than 1300 hectares from the 5 villages which are considered for the land acquisition, those are Rohi, Parohi, Dayanatpur, Ranhera, Kishorpur.
According to the reports and the statements its been stated that about 118 farmers are agreed for the land acquisition as well as 1688 farmers have been agreed to give 627 hectares of the land for the proposed International Jewar Airport project as everyone are in need of big projects for the young people to have the employments and the luxury lifestyle beyond their recent life styles.
Including and considering all these factors, UP Government has released 250 Crores for the first phase to get started with land acquisition process. There are the number of parts those are getting involved into the project development are the State Government, the Noida Authority, the Greater Noida Authority, and the Yamuna Expressway Industrial Development Authority.
The main reason behind the International Jewar Airport is to provide and boost the connectivity of the western Uttar Pradesh which will give the positive impact on the economical aspects and also improved the tourism ratio along with the property rates too.