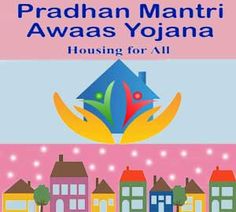 We already discussed about PMAY in detail in our recent article. Now if you're going to apply for this home scheme you must have some document in hand, to avoid further problems.
Documentation is an important factor, for applying under Pradhan Mantri Awas Yojana (PMAY). It's important to apply with all the documents. Let's have a look at the documents required for salaried and self-employed/Business person.
Documents for salaried and self-employed/Business person:
-PAN Card, Aadhaar Card and voter's card
-Income Proof - Original Salary slip/salary Certificate/other income.
-The approved plan of construction
-EWS/LIG Income certificate
-Bank statement of last six months
-Income Certificate (only if the income is below the taxable limit)
-Driving License
-MNREGA Number
-Nationality Identification Proof
-Proof of category (belonging to SC/ST/OBC/Minority etc.)
-Copy of address proof
-Latest Income Tax Return/ Income Tax Assessment Order/Form no 16, if applicable
-Valuation certificate from the approved valuer, if not valued earlier
-Architects/Engineers certificate confirming the cost of construction/cost of repairs/cost of improvements/cost of extension
-Architects certificate confirming expected life, fitness and future of flat/house in case of purchase
-Agreement for construction with builder/developer
-NOC from housing society/competent authority
-An affidavit that prove that construction is in in authorized area, construction is legal as per laws and for residential proof loan is taken for purchasing house/plot/flat.
-Receipt of advance payment made to builder/seller, if any amount.
-An affidavit from the beneficiary that either he/she or any of the family members do not own a pucca house (all weather dwelling unit) in any part of India.